About Honors Passport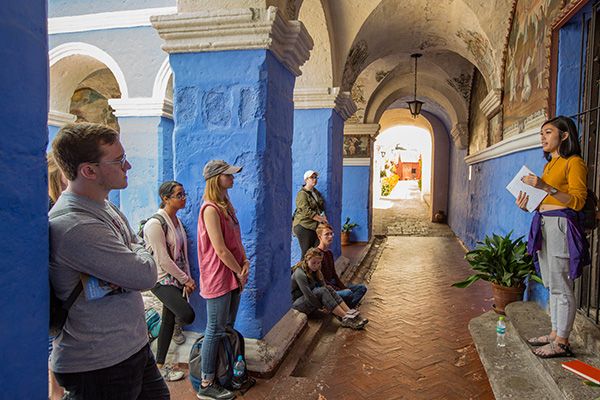 The Honors College has partnered with top faculty to offer signature 2-week intersession study abroad experiences that take our students to historically and culturally significant sites around the globe. We piloted the course in 2016, when honors students studied opera and the Hapsburg Empire in Vienna and Prague. In 2017 honors students traveled to Peru to immerse themselves in Incan culture, the Spanish Conquest and indigenismo. Pilgrimage followed in the footsteps of medieval pilgrims and their modern progeny along the Camino de Santiago. Most recently, our students discovered the mosaic culture of Sicily through its art, architecture and rich centuries-long history. Next up? Japan!

Each student who participates in the Honors Passport experience must research and present on a historic site or monument, taking an active role in teaching the course. This creates a "give and take" between honors students and professors that is a hallmark of this experience.
Future Honors Passport courses in India, Mexico and Peru are under discussion.